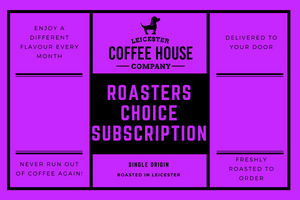 A coffee subscription is a great way to make sure you never run out of coffee! We offer a range of ongoing subscriptions for delivery to your door as you wish. 
Our coffee subscriptions provide you with a different single origin coffee to try each time and if purchasing more than one bag, we will always give you a variety.
We offer a discount for subscriptions with a minimum 3 order commitment. Free delivery for 2 or more of our 250g bags.